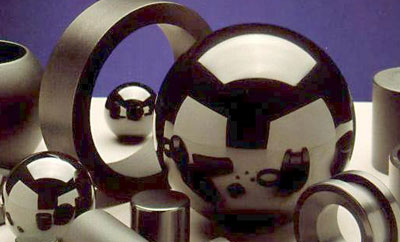 At Allied High Tech Products, Inc., we know that successful outcomes depend on integrated, well-conceived solutions. That's why our focus is on the research, design, manufacture, distribution, service and support of high-quality equipment and consumables for sectioning, mounting, polishing, cleaning, hardness testing, and microscopy and image analysis for companies involved in developing cutting-edge materials.
Allied products are utilized in laboratory and production environments where quality assurance, reliability and failure analysis are used as measures for worldwide compliance and safety.
Because we believe the ability of our customers to effectively use our products is just as important as the effectiveness of the products themselves, we offer comprehensive personalized training and expert technical assistance. And Allied products always offer superior value and are backed by a complete satisfaction guarantee.
With headquarters located in Cerritos, California and a second manufacturing facility in Edmond, Oklahoma, Allied's equipment, consumables and technical expertise are utilized and supported worldwide.
We invite you to investigate the world of Allied High Tech Products.
| Etched Cast Iron | Sphalerite | Woven Rubber Composite |
| --- | --- | --- |
| | | |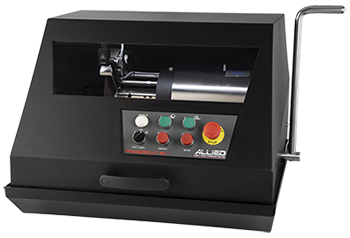 Allied Innovations
Allied's PowerCut 10x™ Abrasive Cut-Off Saw is rugged enough to section even the toughest materials. It features dual T-slot tables that allow front-to-back and side-to-side vise/clamp positioning. These tables are also versatile platforms for various fixturing options to secure irregular-shaped samples, as well as quick-slide vises that provide maximum sample support for burr-free cutting.